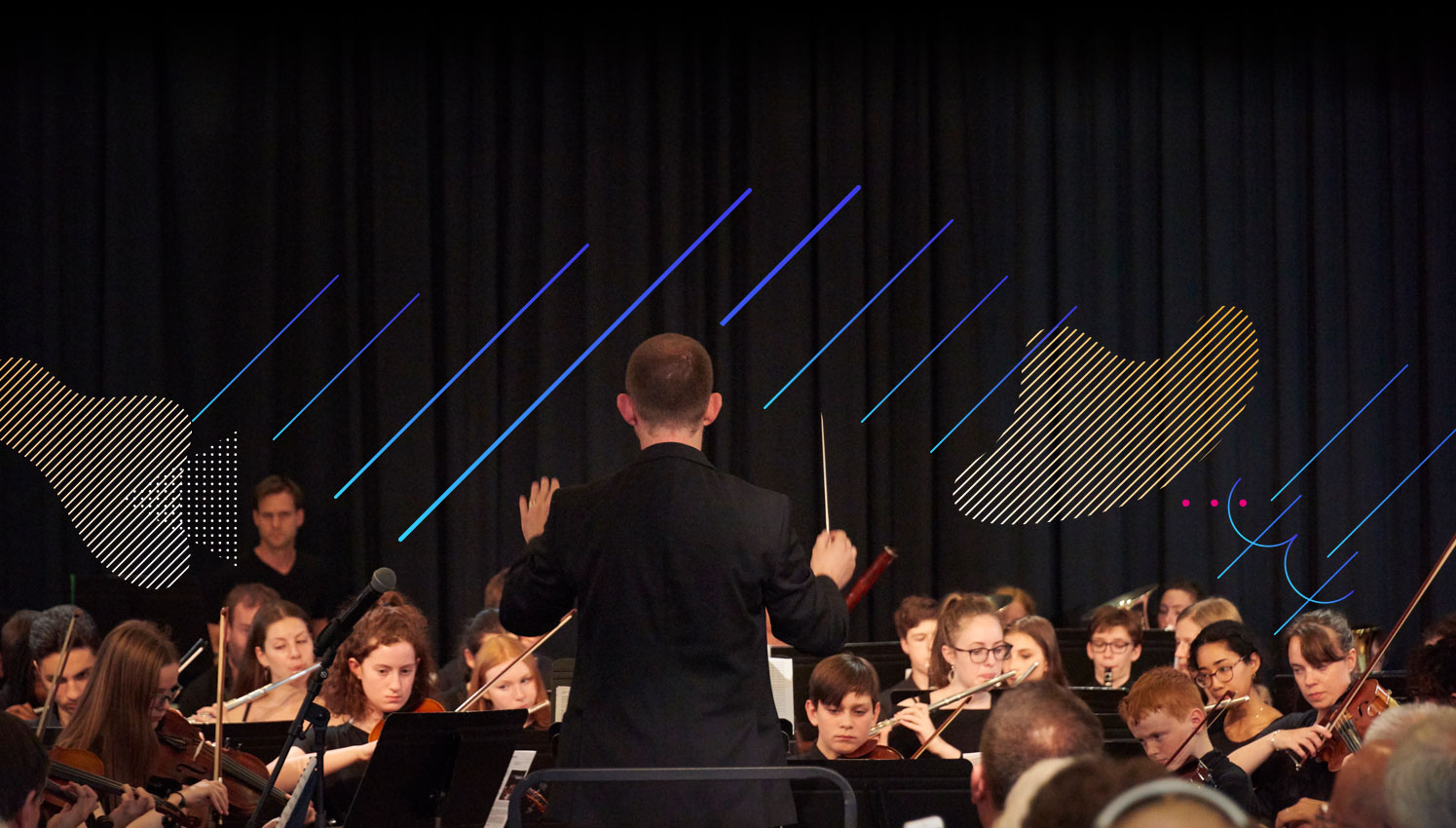 Privacy Policy
Wandsworth Music Privacy Policy
Purpose
Wandsworth Music (WM) is committed to protecting your personal information and being transparent about what information we hold about you and your child/ren in your care.
This privacy policy is intended for applicants, students, parents, guardians, schools in which students learn, donors and supporters (together 'you or 'music service users')
This policy is to help you understand how and why Wandsworth Music collects your personal information and what we do with that information.
WM are the data controller for the purposes of data protection law.
The lawful basis for obtaining and using personal data
WM need data in order to fulfil its contractual obligations with music services users in order to provide them with the music education for which they or their children have applied. Parents or guardians with children under the age of 13 will act on behalf of their children. Children over 13 years of age are deemed competent to understand this privacy statement.
We will only process personal data where we have one of 6 lawful bases to do so under Article 6 of the EU General Data protection Regulations.
Most commonly:
To fulfil a contract with the individual, or when the individual has asked WM to take specific steps before entering into a contract
For the legitimate interest of WM (provided the individual's rights and freedoms are not overridden)
Where the individual (or parent/guardian when appropriate in the case of a child) has freely given consent
And exceptionally:
To comply with a legal obligation
To ensure the vital interests of the individual e.g. to protect someone's life
To perform a task in the public interest
How and why does the Music Service collect and use personal information?
WM will use the information you provided in the application or registration form. Personal data that we may collect, use and store includes, but is not restricted to:
Name, date of birth and gender
Address, email address and contact phone number
Emergency contact details and contact preferences
Name of school
Results of exams/ auditions/ assessments
Medical and dietary requirements
Characteristics such as additional learning needs
Passport details
Attendance information
Safeguarding information
Photo and video
Instrument loan details
Student records
Details of any support received – e.g. Pupil Premium or Free School Meals.
WM collect this information to ensure that services are run properly and safely. We use this data to:
Manage the application and audition processes
Provide music tuition
Manage registration, participation and progression through WM programmes
Support student learning
Monitor and report progress
Provide appropriate pastoral care and ensure welfare of children while in our custody, particularly when on tours and courses
Meet our legal obligations relating to child protection and safeguarding
Administer waiting lists
Manage applications for financial support
Manage application for scholarships
Assess the quality of our services
Enable ethnicity and disability monitoring
Comply with contractual / regulatory obligations e.g. reporting to Arts Council
Share with partners for joint activities e.g. London Music Fund/ Wimbledon Tennis
Administer payments
Keep you updated with WM activities that are relevant to you
Offer you opportunities to engage further with our activities
Promote concerts and events
Celebrate the success of WM and our students and raise awareness
Photographs and video recording
Occasionally WM and its authorised partners use pictures, videos or stories for publicity or funding purposes. Such material will be used for example, for publicity purposes; display in buildings; on banners in concerts; on our website and for social media purposes; for assessment and educational purposes and for fundraising purposes.
When using photos and videos for publicity or website/ social media purposes we will not accompany them with any other personal information about the child, to ensure they cannot be identified. We may continue to use these photographs and videos after your child has left the school.
Although we will carefully use images based on the basis of our 'legitimate interests' we understand there may be occasions where music service users provide good reason why we should withdraw certain images. If you have any concerns about the use of photographs or video or wish to ask us to withdraw and image of your child with good cause, then please contact info@wandsworthmusic.co.uk 
Images that might cause embarrassment or distress will not be used. We will only use images of pupils who are suitably dressed, to reduce the risk of such images being used inappropriately. 
CCTV
CCTV may be used in partner locations, including schools and council buildings that are used for WM activities, to ensure the safety of the site. 
Data sharing
We do not share personal information with any third party unless otherwise stated in this policy without consent, unless the law requires us to do so.
Where it is legally required, or necessary we may share personal information with:
Local authority – to meet our legal obligations to share information, such as safeguarding concerns
Schools – where we provide tuition for your child in partnership with their school
Educators and exam bodies
Suppliers and service providers – e.g. examining bodies, tour companies, scholarship providers, concert venues, payroll services, cloud computer service providers, registration services
Financial organisation – to enable payment processing and debt collection
A student's family and representatives
Government
Charities and voluntary organisations
Police forces, courts, tribunals
Health and social welfare organisations
Professional advisers and consultants
Security of your data
We will put in place appropriate safeguards to keep your personal information confidential and as secure as possible. Your data will only be accessible to authorised staff. We will ensure, as far as possible that any third parties we use for processing your personal information do the same.
Information will only be stored for as long as it is needed or required and will be disposed of appropriately. In exceptional circumstances, we may keep information for a longer time than usual, but we would only do so if we had a good reason and only if we are allowed to do so under data protection law.
 Where we transfer data to a country of territory outside the EEA, we will do so in accordance with data protection law.
We undertake to report any data breaches in accordance with Data Protection Act and General Data Protection Regulations guidelines.
Your rights to your personal information
You have the right to request a copy of the personal information that we hold about you
You have the right to request that any inaccuracies in this data are corrected
You can ask us to delete the information that we hold in certain circumstances. For example, where we no longer need the information
You can ask us to send you, or another organisation, certain types of information in a format that can be read by computer
If we ask for your consent to use your personal information you have the right to take back this consent at any time. Please note that if we can also rely on other bases to process your personal data aside from consent then we may do so even if you have withdrawn your consent
Further information and guidance
If you would like further information or would like to exercise your right to request a copy of your personal information then please contact info@wandsworthmusic.co.uk
Cookies and how you use our website
To make this website easier to use, we sometimes place small text files on your device (for example your iPad or laptop) called cookies. Most big websites do this too.
They improve things by:
Remembering the things you have chosen while on our website, so you do not have to keep re-entering them whenever you visit a new page
Remembering data you have given (for example, your address) so you do not need to keep entering it
Measuring how you use the website so we can make sure it meets your needs
By using our website, you agree that we can place these types of cookies on your device.  We do not use cookies on this website that collect information about what other websites you visit (often referred to as privacy intrusive cookies). Our cookies are not used to identify you personally, they are just here to make the site work better for you. You can manage or delete these files as you wish.  To learn more about cookies and how to manage them, visit AboutCookies.org.
External links
Our website contains external links to third party sites. Our privacy policy applies only to information collected by or on behalf of the Council. When you are transferring to another site you should read their privacy statement on the use of your information before submitting any personal details.
Updating this privacy notice
Our privacy notice may be reviewed from time to time so please check back here each time you submit personal data to us