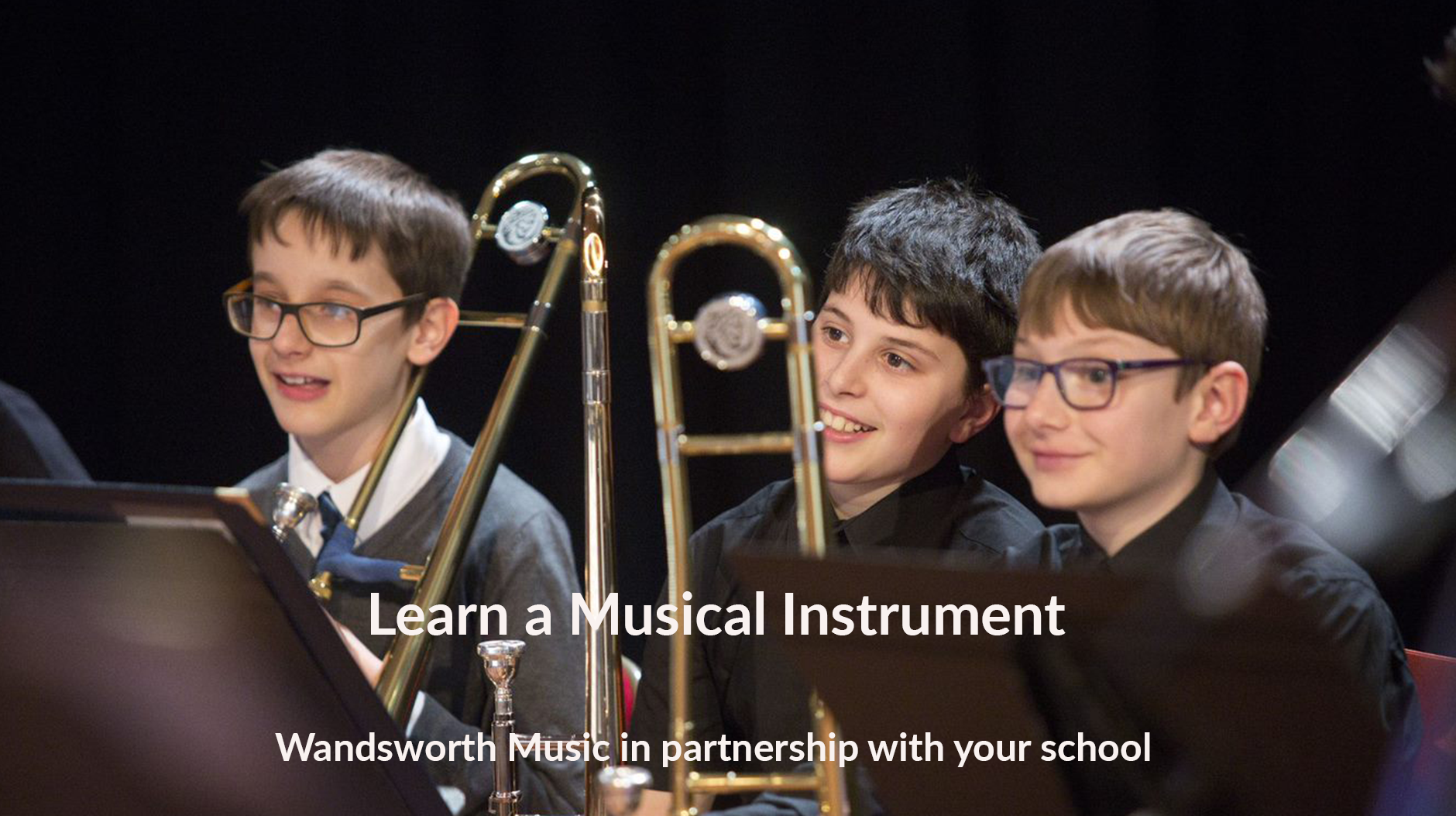 Lessons
Learn an instrument in your school with Wandsworth Music
Wandsworth Music are offering the opportunity for your child to study a musical instrument in school with one of our expert tutors.
Playing a musical instrument builds confidence, makes children smarter and above all, it's fun! There are so many benefits for your child so what are you waiting for?
Lessons can be taken in either an individual or group setting and in most cases, will last 30 minutes. To discover which instruments are available in your school, as well as the costs involved, click apply and select your child's school from the drop-down list. In most cases, lessons take place during school time, and children are collected from their class at the time of their lesson. Some schools also have lessons after school and during lunch or break times.
Still need persuading? Click the logo below to read Classic FM's article;
'10 reasons you should take up a musical instrument'

FAQ's
Q) When do lessons take place?
A) In almost all cases, lessons will take place in school time. The timetable will be confirmed with you at the beginning of each term.
Q) How many lessons are there per term?
A) In most cases WM plan to deliver 30 sessions over the year, usually 10 lessons per term, either face to face or via virtual delivery on zoom. The number of lessons per term may vary due to term and holiday dates.
Q) What do I do if my child absent from school on the day of their lesson?
A) WM do not offer credits or refunds for lessons missed by pupils, for any reason
Q) What if my child is self-isolating?
A) Please let us know as soon as possible if your child is not in school. We will set up a Zoom session for you so that the lesson can take place remotely.
Q) What happens if the tutor is absent?
A) On the rare occasion that a WM tutor is absent for any reason, we will endeavour to replace them with a substitute tutor or make up the lessons at another time. Where this is not possible you will be offered a credit for the lesson or a refund.
Q) My Child does not want to continue with lessons, what should I do?
A) Lessons automatically continue term on term and year on year until appropriate notice of withdrawal is received. Pupils may only withdraw from lessons at the end of a term with written notice. Written notice for withdrawal should be made via email to info@wandsworthmusic.co.uk by the following dates;
8 November to withdraw at the end of the Autumn term
21 February to withdraw at the end of Spring term
1 June to withdraw at the end of Summer Term
Please read our terms and conditions for more details.
Our remote teaching policy can be found here