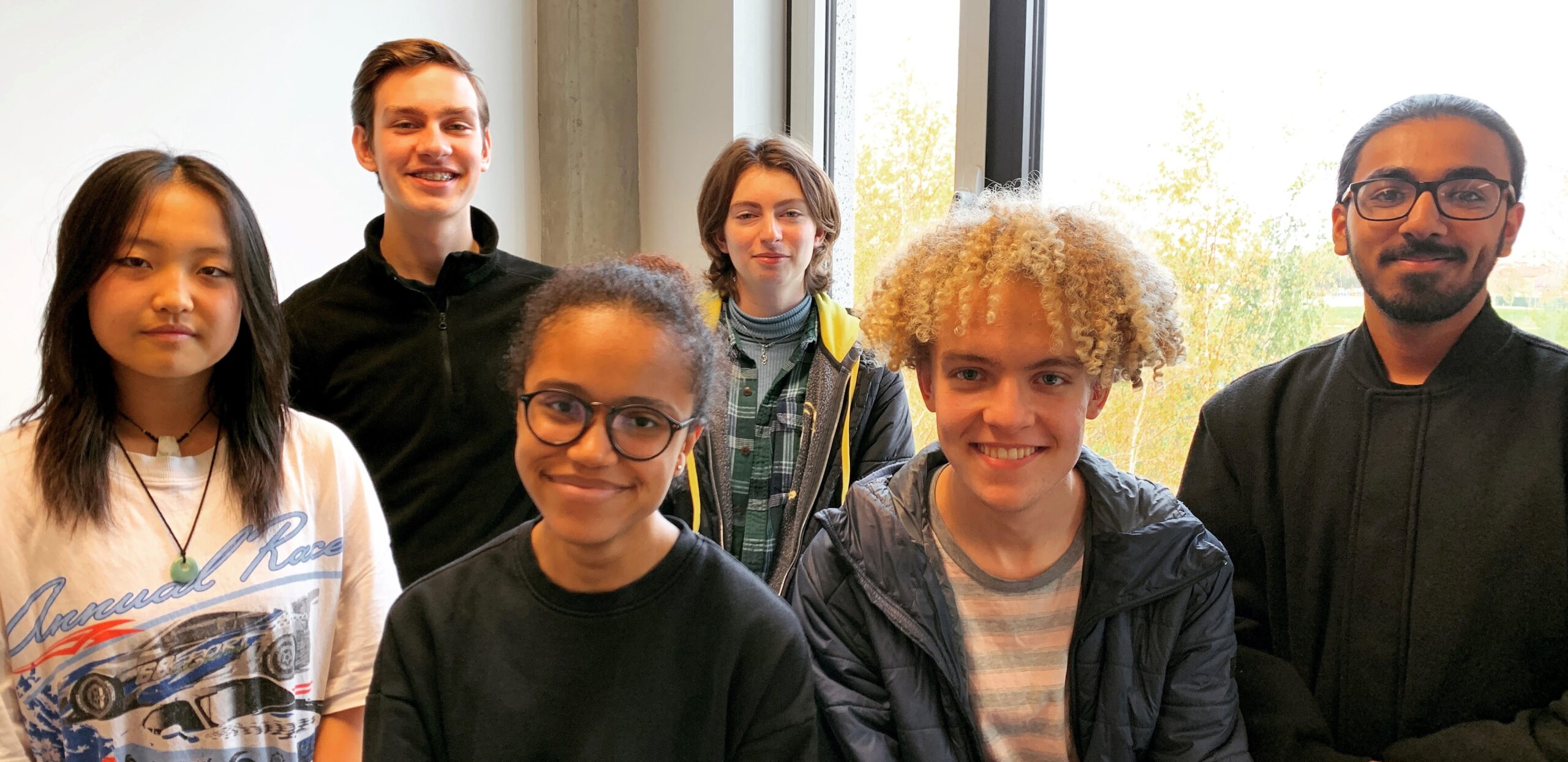 Youth Council
We are a group of young musicians who are gathering, sharing and discussing ideas to help voice the opinions, feedback and thoughts of Wandsworth Music students.
Join Our Youth Council
We are looking to welcome new members to join our Wandsworth Music Youth Council.
Have your say, plan events, attend meetings and implement ideas
Ideas. Implementation. Improvement.
Concert Alert!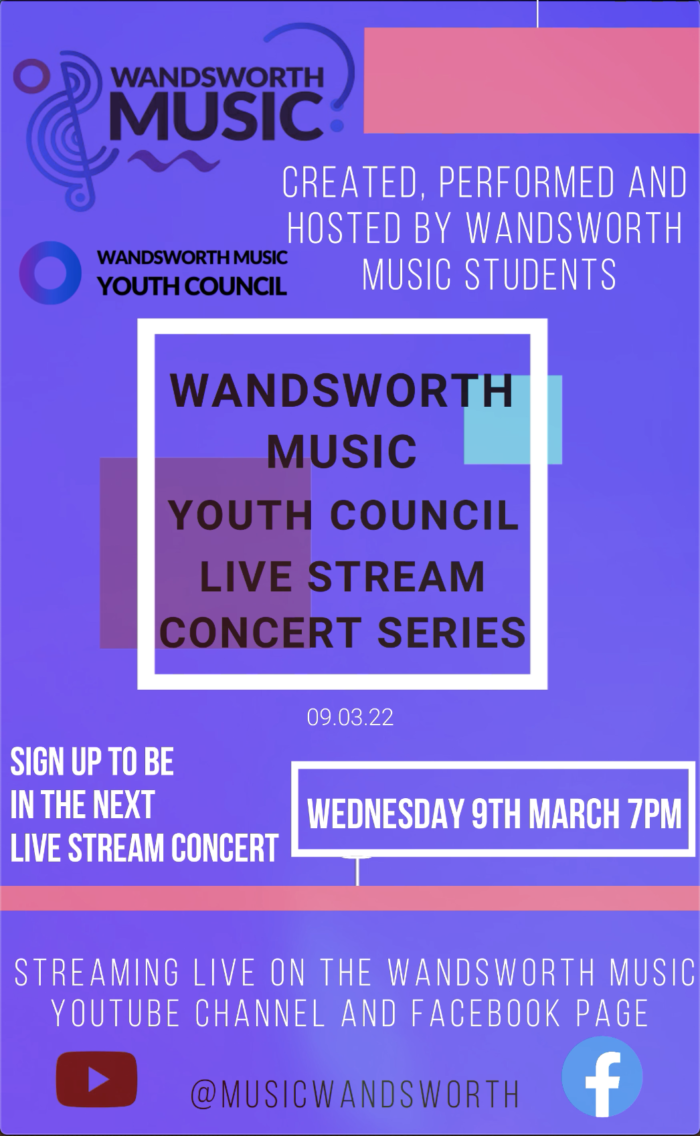 WM Youth Council Live Stream Concert Series
Tune in from the comfort of your own home to our Youth Council Concert Series streaming live on the Wandsworth Music YouTube and Facebook pages.
Varied concerts packed full of live creative performances, interviews, videos and info from the Youth Council.
Created, hosted and performed by Wandsworth Music students.
To watch past episodes please click the link below to the Wandsworth Music YouTube Channel.
Do you want to get involved?
To sign up to perform or help out in a future episode of the WM Youth Council Live Stream Concert Series, click on the link below to complete a short application form.
Open to all Wandsworth Music students.
Your ideas, opinions and feedback will ensure that Wandsworth Music continues to grow and develop as a fully inclusive organisation.